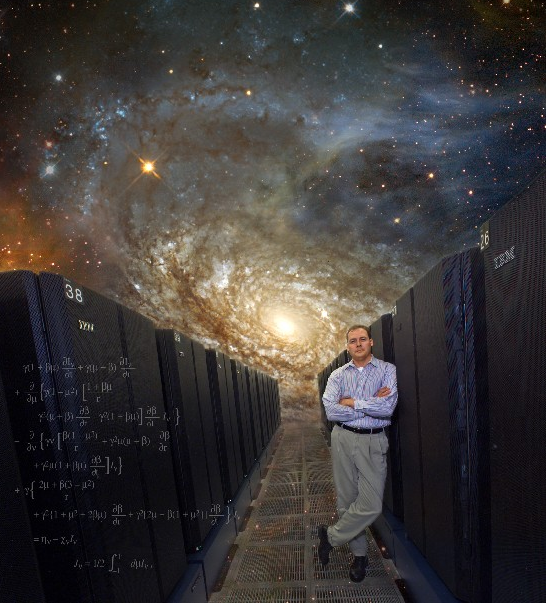 Peter Nugent
Division Deputy for Scientific Engagement
Computational Research Division
Lawrence Berkeley National Laboratory
Research Interests

The discovery and observation of supernovae of all types with the goal of understanding the physics of their explosions, their progenitor systems and nucleosynthesis products.

Spectrum Synthesis of supernovae

Cosmology, specifically anything involving supernovae (Ia's, IIP's, etc.) to measure the cosmological parameters.

N-body + hydro with the Nyx code for Lyman-alpha forest BAO studies.

Computational Astrophysics - I'm always looking for better and faster ways to solve an interesting problem.

I am a former member of the SN Factory and the Supernova Cosmology Project.

Links to, and for the more recent/interesting ones, text of scientific publications including my thesis.
---
Contacting Peter Nugent
US. Post address:
Peter Nugent
Lawrence Berkeley National Laboratory
MS 50B-4206
Computational Cosmology Center
1 Cyclotron Road
Berkeley, CA, 94720-8139
Phone: +1 (510) 486-6942
Fax: +1 (510) 486-4300
E-mail: lastname (at) lbl (dot) gov